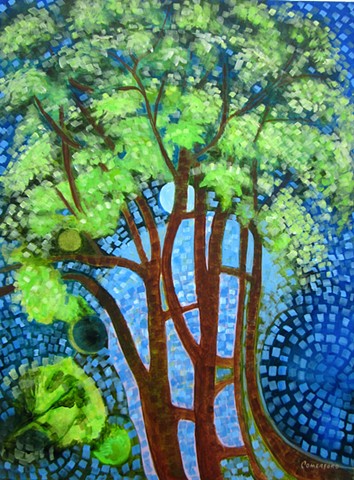 I seek in my work to make art that will last for many generations in the permanent medium of either Oil or Acrylic. I have always loved the Impressionists and there is a relationship to that way of painting in my work. Landscape has become a favorite subject. I have recently moved into contemporary art but still inspired by the landscape.
My ultimate goal is to have my art bring joy to those who buy it and also to their descendants. I hope that my work will be passed down from generation to generation and be treasured as an important family heirloom.
This piece is called 'Moon Madness'. It is 40" x 30" in Acrylic.
Inspired by the moon seen through the branches of a tree.
susan comerford
comerfordstudio@gmail .com